POSITIVE CHANGE CONSULTANTS WHO ARE ENERGIZED BY ENERGIZING YOU.
We are not your Grandfather's consulting firm. And that's good, because it's not your Grandfather's economy… or your Grandfather's workforce. Today, you need a dramatically new, solutions-driven approach to growing and sustaining your business. Since 1988 we have been guiding organizational development, strategic planning, leadership development, team building, and employee training. We incoporate user-friendly brain research and experiential learning methods. We deliver exceptionally tailored, high-energy programs that are fun, dynamic and highly interactive. We specialize in helping build sustainable cultures, in all kinds of industries, including:

Meet Bob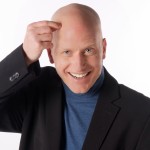 Bob is our Chief Energizing Officer, an expert at active learning and facilitation, and has enough energy in his little pinky to ignite passion and performance in everyone in your organization… (more)
Industries Served:
Manufacturing
Higher Education
Banking & Finance
Technology
Healthcare
Professional Services
Pharmaceutical & BioTech
Telecommunications
Government
Non-profits
Go Ahead. Kick the Tires!