Are you or your team…
not working to their potential?
doing too much of the work that burns you out?
focusing too much on what's wrong with each other?
Do you want…
to build cohesion and positive relationships on your team/company?
people to feel more passion at work?
team members to play to their strengths better?
people to understand their strengths and weaknesses better?
Whatever your reasons, "living into your Best DNA", creates more vitality, and often more success.
Once you and your team have you discovered your "Best DNA," you are able to put more of your energy and time into what makes the most impact. Building on Best DNA can lead you to the greatest heights of professional and personal success. This makes life more fulfilling, improves your ability to lead others, and generally advances your career. Contact us for group discounts.
Learn more about how the Best DNA Assessment can help you.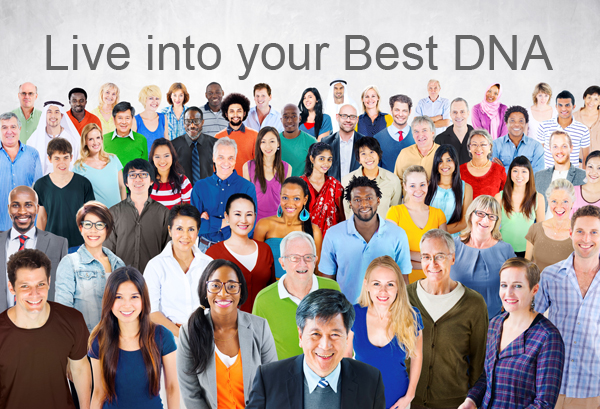 Testimonials
"The Best DNA experience by the Matchbox Group has been an important component of our high potential leadership program since 2012. It is one of the most powerful experiences in the program and we reinforce the learning from Best DNA in a number of subsequent sessions. The feedback from the participants has been exceptional in terms of how they use the information to help shape their own career paths and learnings.  Thank you Bob!"
– Kathleen A. Sack, Vice President, Talent & Organization Development, American Red Cross , USA
"The Best DNA by the Matchbox Group was a breath of fresh air for helping me and my team reach its true potential. When you and your team focus on native talents and what drives each individual, it's easier to release the demons of what isn't working and latch on to the positive and solving problems in a productive way."
– Bob Leland, Co-Founder & CEO at Jokkspot
"Since the Matchbox Group taught me the concept of "Best DNA" in a leadership training course, it's made a big difference in how I view my career path. Even more, Best DNA has influenced the way I view the people I hire, the team I manage, and other co-workers upon whose work my company depends. As a manager I'm now better tuned to the strengths, passions, and key motivators for my staff and co-workers. I no longer expect each person to have equivalent skills, rather I try to assess their Best DNA and help shape their roles to align with their Core Selves. Also, on almost a daily basis I do a self-assessment of the value I'm adding, and I remind co-workers to do the same. The Best DNA exercise and framework is an excellent tool for professionals dedicated to achieving the often difficult-to-articulate goals of self-improvement and job satisfaction."
– Bill Cohn, Director of Product Management at Vantiv