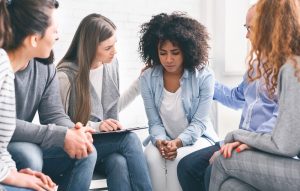 Our Inclusion Programs include:
2- hour Presentation
6-hour Workshop
2-day Retreat
On-going Training
Culture Change
Using Compassion & Science to Overcome Unconscious Bias
This is for people who want to not only understand but be even more skilled at creating inclusive teams and cultures immediately.
We all have 150+ cognitive biases and all humans have innumerable social biases. So come and learn about the three cognitive biases that cause much of the mayhem we experience at work. These are the Negativity Bias, the Zero-sum Bias and the In-group/Out-group Biases. These cognitive biases also underly much of the social biases that cause so many issues in our lives, cultures and humanity as a whole.
The magic ingredients here are brainy insights made simple, practical tools, and warm compassionate fun, all at once.
With compassion and the right tools, you can rebalance biases more effectively than with college degrees and social awareness. Learn more about the three cognitive biases that cause so much conflict in life. Compassion is the key to creating the psychological safety that enables authentic conversations, mutual trust and respect, and real change.
In all of our programs, you'll learn about research on compassion that defines it (compassion = empathy + action) and see it as a superpower for teams. The importance here is that this is the key to truly transformative conversations. Creating a compassionate atmosphere enables deep listening, really caring about other people's challenges, and the readiness to act to make things better.
This is for any size group.
We'll provide people with tools and plans to counter or even hack into these biases for our own good. You'll also have free online access to compassionate conversation activities and explanatory videos online.
Take aways:
Discover why so many well-meaning anti-bias programs fail and what to do to make yours brain-friendly and even more successful.
Boost your transformation programs to become even more inclusive and skilled with brain-friendly habits.
Bring these fun, dynamic ideas to enrich your trainings, team buildings and DEI programs.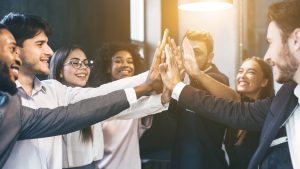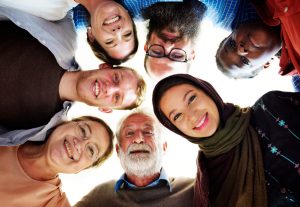 We'll cover the material in the 2-hour presentation and so much more. It will be led with groups of 3-4 having discussions that get ever deeper and sharing insights with each other.
We'll focus upon creating the compassionate space for all people to better listen to and empathize with each other. We'll practice the actual conversations and activities and feel how they help counter the biases that push people apart. We'll actually enjoy many of the safe, fun activities that will also bring warm connection when we rebalance together. These enable us to build up to having the deep, intense conversations necessary to really help people make the changes to be inclusive of all, especially those from groups traditionally left out and discriminated against in many parts of society. Being able to compassionately hear people's experience of both inclusion and exclusion is transformational. There is no pressure to share things that are too vulnerable or difficult. There are also caring boundaries put in place to help guide attendees in having productive conversations that minimize triggering the biases that push us apart.
Take aways:
Boost your personal transformation to become even more inclusive and skilled with brain-friendly habits.
Bring these fun, dynamic ideas and practical tools to enrich your trainings, team buildings and various equity, inclusion and diversity programs.
How to make your DEI programs even more brain-friendly and more successful.
We'll cover the material in the 2-hour presentation and workshop and do so much more.

We'll help a small group of 2-20 people have deep, reparative conversations that can help people get unstuck, find common ground and move forward with a common, positive goal and action plan.

Take aways:
Transform relationships, building mutual respect.
Build powerful teamwork from this foundation of compassion and insight.
Increase effectiveness at leading diverse populations.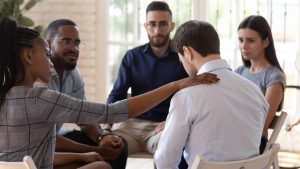 On-going Training for DEI Staff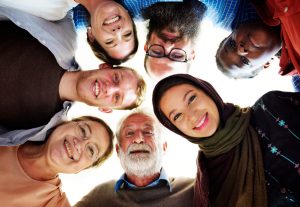 Your team will be trained in the neuroscience, facilitation skills and activity-leading methods to spread these conversations and other programming throughout your organization. The time frame for this can be from three once-a-month training days, up to twelve once-a-month training days, depending upon the current strengths and
knowledge of your team.
Take aways:
Receiving guidance in making your DEI programs even more brain-friendly and more successful.
Improve the way your DEI program is seen and respected in your organization.
Have your team become fully able to run the inclusion conversations and train new staff.
Culture Change Using Laser-focused Learning
Discover: Matchbox Group facilitates an internal discovery of the leadership strengths and challenges that most impact people's growth or mindset about culture change. We analyze the language, concepts and cultural history to choose the approach that supports your strategic goals, leadership gaps and what will most build your culture.
Design: The training, booster sessions, and micro-learning content are custom-designed for the behavior.
Train:

Half day, online inclusion skill of choice training for all staff.
In small groups: Share lessons with their learning group, and plan for their at-work practice, etc.
Practice: Each participant practices the behavior, using micro learning content to help refresh and advance their learning.
Booster Sessions: These are regular 1 to 3-hour sessions every 3 to 4 weeks.
Optional Assessment: Matchbox Group Pre and Post Assessment. Self and 360 assessment of each person's current competency level in the trained behavior. We'd also gather insights into current strengths to build upon, best practices to integrate into the training and ideas for concrete ways to apply the behavior.