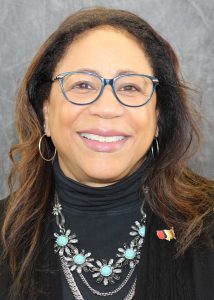 Senior Facilitator
Jenni has an extensive background working with people at all levels in the public, private and nonprofit sectors and has over 30 years of executive coaching and development, organizational consulting, curriculum design, and facilitation experience.
Her focus is working with individuals to gain greater insight into their leadership and team behavior and to identify strategies for improved impact in their current role and for future career advancement. Additionally, she works extensively with leadership, high-potentials and cross-functional teams in support of their overall effectiveness as a team and within the organization.
Jenni develops and facilitates leadership programs for academic institutions, global organizations and nonprofits. This includes a 12-month leadership course incorporating the Leadership Effectiveness Analysis 360TM (LEA), with a focus on active learning and personalized coaching. Currently, she is designing a leadership development course for a global manufacturing company that is top in their industry. The 2020 pandemic has created the need to turn the 20day, in-person program into a virtual program which was done with great success.
Coaching Niches:
Executive
Nonprofit
Diversity, Equity & Inclusion
Executive Team
Communication
Next Generation Leadership
Women in Leadership
Certifications
Individual Directions InventoryTM
Kirton Adaption Innovation Inventory
(KAI) – How people approach problem-solving
Myers-Briggs Type Indicator® (MBTI)
Cultural Intelligence (CQ)
Five Behaviors of a Cohesive Team®
Everything DiSC®; Productive Conflict
Leadership Effectiveness Analysis 360TM (LEA)
NeuroLeadership Institute Brain-based Conversations & Coaching