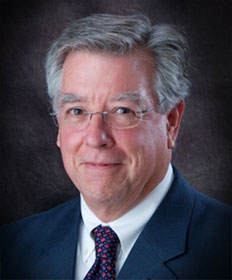 Chief Inspiration Officer
Michael McCann has been leading organizational culture development since 1989. His consulting experience builds on almost twenty years in business inside two companies in the technology sector of manufacturing. As a former CFO, he has experienced first-hand the challenges faced by senior executives and he will use that experience to help you focus your energies on interactions that produce results.
He works within organizations to support the development of a strong and effective organizational culture, working with individual leaders and with senior teams to help them become more effective at meeting the needs of their most important stakeholders – customers, employees, board of directors, and other senior managers.
As part of his consulting, Michael coaches executives for dramatic improvement. He is a coach and the trainer of the coaches in the Executive Coaching Network at the Tuck School at Dartmouth. His training is grounded in his belief that we improve most by doing more of what we do best. His attention to your strengths rather than his focus on your weaknesses is a hallmark of his coaching. Michael wants teams to be more authentically who they are. He wants you to experience positive results quickly.
Michael received a master's degree in experiential education from the University of Colorado, following several years of work with Outward Bound. He is a graduate of the Gestalt Institute of Cleveland's Organization and Systems Development Program (OSD), and the National Training Laboratory's (NTL) Appreciative Inquiry OD Consulting Program.
He has worked with clients such as Harvard University Business School, Campbell Soup, Corning, Hong Kong Shanghai Bank, Mead At-A-Glance, Computer Discount Warehouse, the Federal Aviation Administration and United Airlines.