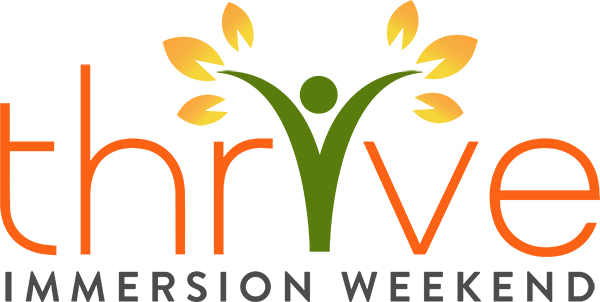 Next level transformation to energize your life
Daily grind and constant change bringing you down? Do you want to get back your passion to make work more exciting and fulfilling?
Would you like to be better at resolving conflicts with authentic and positive communication? Are distractions overwhelming you? Want to master your focus again to boost your attitude and productivity?
Then join your guides Dr. Traci Brown and Chief Energizing Officer Bob Faw as they lead you through a transformative weekend. You'll get to know yourself more deeply than ever, and build on your strengths, passions and sense of purpose to energize you towards your dreams.
You will enjoyably learn through a weekend of thoughtful activities and sessions.  Your wisdom will grow with user-friendly brain science; learning how to influence your brain and how you can harness this power to achieve more happiness and fulfillment in your career and personal life. You will experience the keys to personal transformation that allow you to energize yourself, your relationships and your life. We'll celebrate the best of each other, and support each other in growing quickly and authentically.
Throughout this weekend intensive, you will enjoy nourishing food and beverages, and receive workshop materials, assessments, pre-work, handouts, and Bob's best-selling book Energize: Ignite Passion and Performance with User-friendly Brain Science.
Experience a weekend of transformation, connection and the tools you need to thrive!
Date: November 22-24, 2019
Location: Watertown Center for Healing Arts
Cost: $496  (The experience includes access to exclusive follow-up events and an early invitation to future events)
Register here (coming soon)
Thrive Immersion Weekend Schedule
Bob Faw | Chief Energizing Officer | Matchbox Group
An energizing, motivational speaker, author and facilitator Bob Faw ignites passion and performance around the world. Having transformed himself from a traumatized youth to a thriving change agent, he brings his hard-earned insights and compassion to helping you thrive. Since 1988 Bob has specialized in guiding leadership transformations where the journeys are as positive as the results.
His science-based programs are built with user-friendly tools that can be applied in people's personal and professional lives. These tools were popularized in his best-selling book Energize: Ignite Passion and Performance with User-friendly Brain Science. As soon as you enter the room you will feel welcome. Bob's inclusive and comedic style will light you up. His skills as an improvisational comedian will help him to adapt to meet the needs of your group throughout the program. He is an artist at building rapport and is excited to help you reach greater fulfillment and achieve your dreams.
Dr. Traci Brown | PhD | CPCC

Traci Brown is a teacher and a coach who supports others in embracing their transformative potential.  She uses a lens of playful curiosity to ease your struggle and help you build a greater sense of well-being, fulfillment, connection, and joy.
After receiving her PhD, her passion led her to work at the Harvard School of Public Health where she developed programs to reduce disease using evidence-based approaches in mindfulness, Positive Psychology, habit formation, and stress reduction.
Traci brings this wealth of knowledge and her warm intuition to her coaching and teaching. She will help you to achieve Flow State, create habits for optimal health, and help you increase the feeling of thriving in your life.
Are you interested in the Thrive Immersion Program, but want to know if it's the right fit for you?
Bob and Traci are offering introductory events (online and in person) that will give you a taste-test of the Thrive Immersion Weekend Program and our style, as well as move you forward along the path of living your best life by introducing you to powerful transformational tools.
The introductory evening includes The Thrive Life Assessment which will highlight for you areas of your life where you are excelling and identify areas you'd like to focus on transforming, This assessment alone can kickstart transformation, and during the Thrive Weekend Immersion, will be built upon to support you in defining and crafting your dreams through our creative experiential processes.
In Person Intro Night Dates
Location: Watertown Center for Healing Arts
Dates: October 17 | November 3
Time: 6:30-8:30 pm
Register here (coming soon)
Online Webinar
Dates: October 17 | October 29
Time: Each online webinar will be from 7:00-8:30 pm via Zoom.
Register here (coming soon)