Presentation Skills – influencing through presence
1-2 day duration
Build on the breakthroughs in neuroscience and social research. Learn to compensate for listeners' negative biases, and enable them to learn easily with minimal resistance. Learn how to proactively motivate yourself so that you are strong and compelling on your first words. Grab them and create motivating images in their minds.
Competencies developed
The art and science of compelling communication
Strengthening feedforward and feedback skills
Confident and powerful verbal presentations
Greater motivating and influencing skills
The 2-day training transforms confidence, and ability to enjoy presenting
We can customize this training to your specific needs, group size and goals.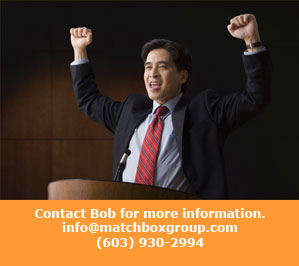 See our complete Skills Training list.