Presentation Skills, Advanced – highly compelling communication
1-2 day duration
Create compelling communications—verbally and with multi-media. Take your presentation skills to a higher level. Learn to use movement to "own the space" as a way to hold attention, make stories come alive, etc. On the 2-day version leave with vastly improved presentation you need give, or a new one well outlined.
Competencies developed
Verbal presentation to enable greater power in communication and confidence
Influencing others through a strong physical "presence".
Creating Messages that Stick
Develop positive feedforward skills
We can customize this training to your specific needs, group size and goals.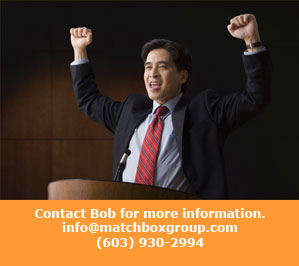 See our complete Skills Training list.